» GOLD ALL IN MY VEINS AT THE OUTOKUMPU OLD MINE, FINLAND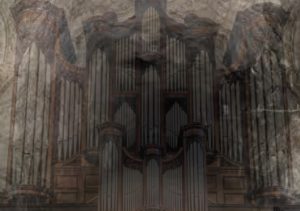 Friday 18th of September at 9 pm / Free entrance
A MULTI SENSORIC GUIDED TOUR through the mines at Outokumpu Old Mine Residency with Sara Gurevitsch, Carima Neusser, Carola Uehlken & John Andrew Wilhite-Hannisdal.
The architecture at Outokumpu Old Mine is going to be the scenery for a guided tour connecting Baroque philosophy, history and spectacles to the tunnels, the earth and the surrounding area in Outokumpu. Introducing dance, poetry, music and food, we will drink glitter and gold and let it run through our veins. The womb of the mine connects to our bodies, our breath and our movements and leaves us in states of awe. We guide you through this interdisciplinary experience, through your senses and look forward to share our thoughts on the so called 'ornamental kitsch period' Baroque and test its actual capacities together.
The project is produced by Morgondagens Konstpublik (MKP) and Vision Forum and supported by OPSTART Nordic Culture Fund.