» GOLD ALL IN MY VEINS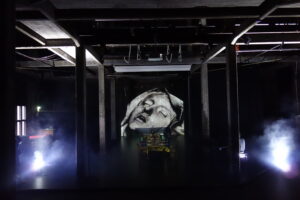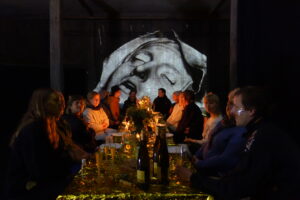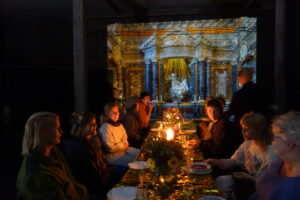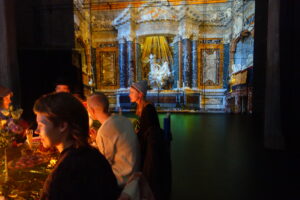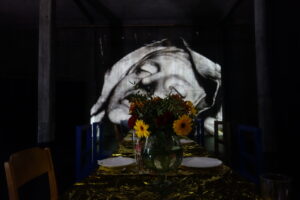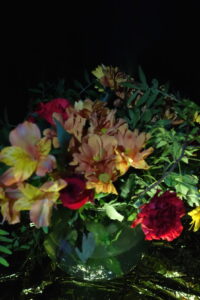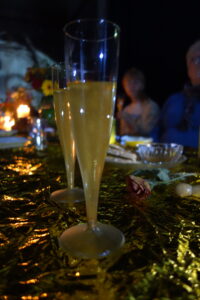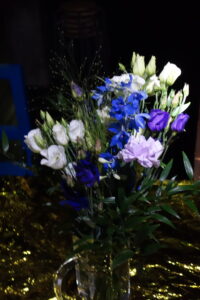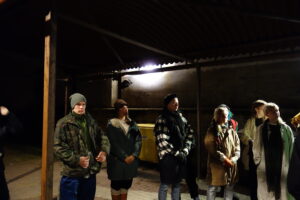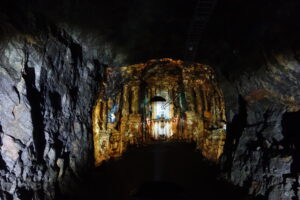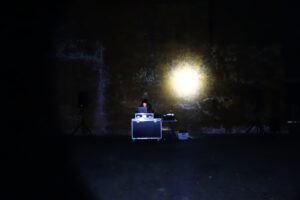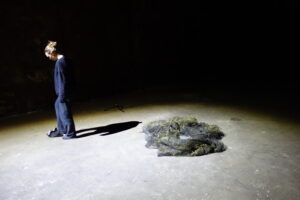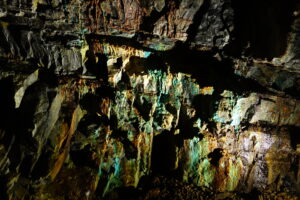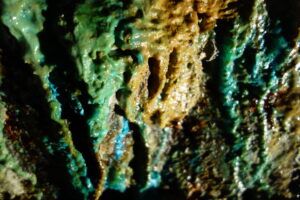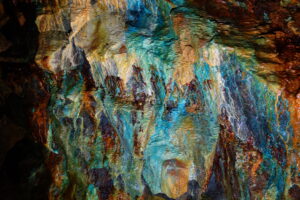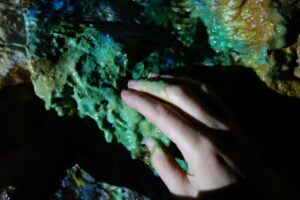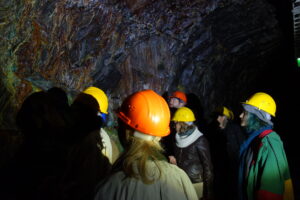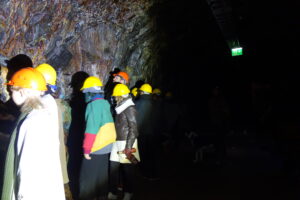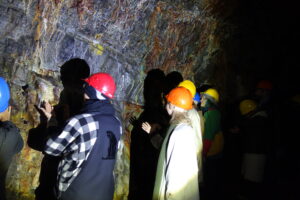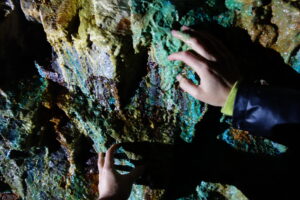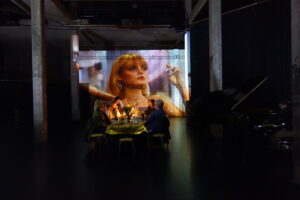 Gold all in my Veins is continuation of the project Baroque Architecture and Submission. The ongoing- Baroque research project is a traveling project opening up to new interdisciplinary collaborators and venues. The work seeks out distinctively different contexts in order to investigate its relationship to the architectural setting, its aesthetics and history. It reflects upon the role of the performer and audience by reshaping methods from guided tours within the museum with a wish to activate the audiences bodies with a mutual participation in the work. The ongoing research interweaves dance, architecture, visual art, poetry and music in relation to different architectural settings. The boundaries between performers, audience and architecture become blurred.
Gold all in my Veins is a multi sensoric guided tour through Outokumpu Old Mine created by Carima Neusser, Sara Gurevitsch, Carola Uehlken and John Andrew Wilhite-Hannisdal. The architecture at Outokumpu Old Mine is the stage for a guided tour connecting baroque philosophy, history and spectacles to the tunnels, the earth and the surrounding area in Outokumpu.
Introducing dance, poetry, music and food, we drink glitter and gold and let it run through their veins. The womb of the mine connects to our bodies, our breath and our movements and leaves us in states of awe. The artist guides the audience through an experience, through their senses and together they share their thoughts on the so called 'ornamental kitsch period' baroque and test its actual capacities together.
The Project is supported by Opstart, Nordic Culture Fund and The Swedish Arts Council, The Goethe-Institut