» Transversal Madness at F4 Libre in Cuernavaca, Mexico.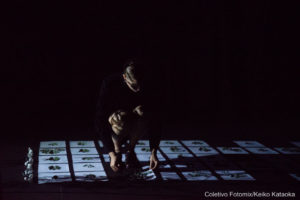 Welcome!
19.00 Transversal Madness at F4 Libre Espacio Cultural Multidisciplinario Nueva Tabachin 13, Col. Tlatenango, Cuernavaca, Mor. México.
Transversal Madness is a performance by and with Swedish choreographer Carima Neusser and visual artist Per Huttner. For the performances in Mexico they have invited the dancer Alcibiades Papacostas from Mexico to perform with them.
The work takes its inspiration from a painting by Swedish 19th century painter Carl Fredrik Hill and investigates different forms of insanity and how social and political ideas informs our understanding of the phenomena. The two artists find in Romantic art great tools to understand the current social and political climate and especially why right wing populist has such an appeal today. The performance invites the audience to enjoy music, film and dance in unusual and creative configurations in order to reflect on how desire can be re-considered to challenge their conception of the world.
The project is supported by the Swedish Arts Council and Helge Ax:son Johnsons stiftelse.