» Studio showing at Dansens Hus in Stockholm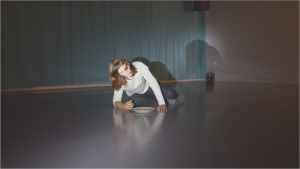 The project Baroque Architecture and the Swedish fable (working title) will perform two studio showings at Dansens Hus on wednesday  june 13th and thursday , june 14th both at 3 pm in the middle studio.
Welcome, we look forward to seeing you there!!!
Choreography: Carima Neusser Dance: Laura Oriol, Adriano Wilfert Jensen.  Collaborators: architect Isabella Pasqualini, light designer Mira Svanberg, composer Siri Jennefelt, scenographer Sofia Romberg, costume Emilia Rota.
The project is supported by Kulturrådet, Stockholms stad and Konstnärsnämnden.