» SENSING LANDMARKS IN HELSINKI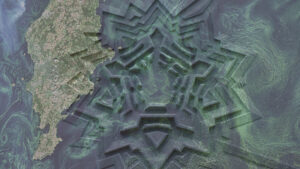 Nordic Art Lab is a project in which Nordic Culture Point invites artists to work on-site with various kinds of interdisciplinary projects at their premises in Suomenlinna
During the first Nordic Art Lab, an interdisciplinary group of artists will work to create the piece "Sensing Landmarks" over a two-week period. The three artists are Carima Neusser (Sweden), John Andrew Wilhite-Hannisdal (Norway), and Carola Uehlken (Germany).
The piece "Sensing Landmarks" brings together dance, visual art, architecture, music, and poetry with the aim of creating a guided tour that is specific to Suomenlinna's nature, architecture, and history. During their residency, the artists will develop texts and scripts, choreography, music, videos, and scenography to guide the audience through an interdisciplinary experience with an emphasis on the senses. The work will be an opportunity to find new perspectives on Suomenlinna's unique architecture and history in a creative and innovative way. The group will also invite people to participate in the creative process who have specific knowledge about or who feel a sense of love for the place. The work process is thoroughly transparent, with ample scope for improvisation.
At the end of the residency period, the public will be invited to participate in one of two guided tours organised by the artist group in Suomenlinna on Friday 8 October and Saturday 9 October 2021.
Guided tours:
8 October at 7.00 pm
9 October at 7.00 pm
Registration beforehand! Maximum 25 people.
Starting point: Suomenlinna Tourist Information Office, C1 (Close to the main pier)
Sensing Landmarks forms a part of the project "Baroque Architecture and Submission" that is developed by Vision Forum in collaboration with various partners including Morgondagens konstpublik and is supported by the Nordic Culture Fund.