» ROLE MOTHER AT ALLARTNOW, STOCKHOLM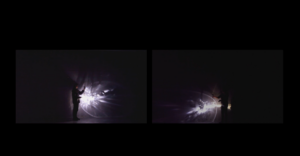 Welcome to the opening of "In Search of Role Models" an exhibition featuring the work of Aya ElFallah (EG) and Carima Neusser (SE).
Opening February 5, 16.00 to 19.00
Location: AllArtNowLab, Älvkarleövägen 6 (Ropsten t-bana – exit Hjorthagen).
The exhibition forms a part of the international research project "Local Role Models" initiated and organized by Out of the Circle (EG), Vision Forum (SE), and AllArtNow (SE).
Local Role Models is an interdisciplinary project where artists and curators from Egypt, Sweden, and Syria carry out a collective investigation into how we think differently about heroes and stars.
Who are the real heroes in our lives?
Are they the people who appear in the media? Or are they the people we meet in our every day who have a real influence on our values, goals, and existences?
In the exhibition, artists Aya ElFallah and Carima Neusser present new work that has grown out of a workshop in Cairo in January 2022. Both artists look at their parents and how they have shaped their life journeys.
Curated by Elham Khattab, Per Hüttner & Abir Boukhari
The exhibition is open February 5-15. Saturdays from 14.00 to 17.00 or by appointment. Please visit during opening hours or email "allartnow@gmail.com"
Local Role Models is supported by Creative Force at the Swedish Institute Helge Ax:son Johnsons stiftelse and Stockholm Stad.