» Performance Bash in Stockholm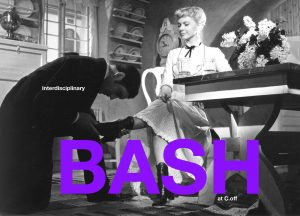 Welcome to hang out at C.off 7 -11pm, May 19 with dancers, choreographers, visual artists and musicians from Sweden, Norway, Denmark and Finland. We invite you to an evening of food and performance that brings together visual art, dance, choreography and contemporary music from Sweden, Norway, Finland and Denmark. The session is neither an open house, nor dinner, workshop or performance event – it is an open space for conversations, exchanges and the bar is open all night. There is a continuous program throughout the evening. You can drop in at anytime and have a drink, enjoy a performative snack and participate in group performances, watch videos, listen to live music and meet people from different disciplines and places.
The event is the outcome of (and a reflection on) interdisciplinary sessions carried out this spring in Denmark and Finland taking inspiration from Stig Dagerman's text "Our Need for Conciliation Is Insatiable." Together the group has explored the text and what can be learned from open-ended experimentation around questions related to metaphysics and cosmology. The group has travelled, cooked, performed, taken hot tubs and saunas together and discussed in order to better understand how we relate to our bodies, disease and death in a society where economy and obedience to regulations are prioritized over human values. Collectively they seek new ways so that art can support the development of meaningful exchanges and dialogues around questions that have no answers.
The group invites You, who is interested in the arts, interdisciplinary exchanges, existential questions and/or collective cooking to join.
Participants in the project: Vanessa Virta, Sara Gurevitsch, Tuuli Malla, Emmi Venna, Alex Rosa, Karon Jonson, Ann-Christin Berg Kongsness, Agnes Due, Simone Bang Jørgensen, Emil Krog, John Andrew Wilhite, Per Huttner, Carima Neusser, Gry Tingskog and Stine Frandsen.
The project is initiated by Carima Neusser and Per Huttner. It is supported by Volt 1/17, the Nordic Culture fund and the City of Stockholm. Nordic partners include Medical Museion, Wooloo, Human Hotel, Morgondagens konstpublik, Linnéuniversitet, Wrap and Energiverket.