» PERFORMANCE AT ISSUES GALLERY IN STOCKHOLM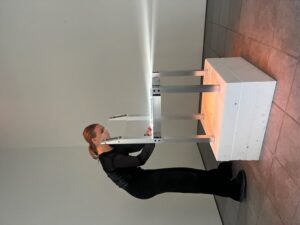 At 5.30 February 9, there will be a performance by dancer and choreographer Carima Neusser.
Issues presents JOY, a furniture collection by Fredrik Paulsen. The first JOY chair will be installed in the art gallery like a sculpture during the Stockholm Design Week with the ambition to actually bridge the separated industries of art and design. The installation is created in collaboration with visual artist Vincent De Belleval, and will feature the first JOY chair.
Issues Gallery
Vattugatan 13, Stockholm
Opening Wednesday February 9, 5 pm
The performance and installation is part of Stockholm Design Week, February 9–13 February, 2022