» Our need for consolation in Finland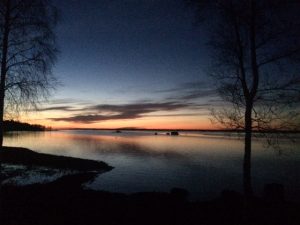 After the successful session in Copenhagen, Carima Neusser with MKP and Vision Forum, will organise a workshop in Finland that takes its starting point from Stig Dagerman's text 'Our Need for Consolation'. In a time where art is becoming increasingly politicised, the need for platforms for free artistic practice becomes increasingly important. The most important idea with the project is to promote artistic autonomy.
Of course, art needs to be political, but the problem is that art institutions are under increased pressure to address particular agendas that are dictated by political interests. They in their turn need to ask artists to make art dealing with certain topics – which puts artists in problematic situations.
But rather than imposing political agendas in place, we put constraints in place so that the group get the freedom to engage in open-ended investigation. The organisers put these constraints in place after many long discussions, careful consideration, with clearly formulated questions in mind and based on many years of experience. The constraints are open for discussion and change as the project evolves and as the participants express your thoughts.
The workshop is organised by Carima Neusser and Per Hüttner is created in collaboration with Energiverket in Jakobstad.
The project is supported by Stockholm stad, Nordic Culture Fund and 1/17 Volt at Nordic Culture Point