» Our need for consolation in Copenhagen April 20-22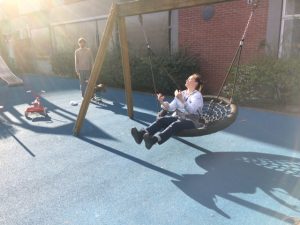 Choreographer Carima Neusser is organizing a workshop in Copenhagen in collaboration with MKP and Vision Forum that takes its starting point from Stig Dagerman's text 'Our Need for Consolation'. Through its reflection on how to fill human existence with meaning, it uses a language that is specifically Nordic and opens for discussions about difficult metaphysical questions. These reflections gives the group ammunition for developing performances and opens for discussions how these can encourage to a broader discussion about existential exchanges in society.
The group will then travel to Vaasa and Jakobstad in Northern Finland in early May to continue the work.
Participants: Vanessa Virta, Sara Gurevitsch, Tuuli Malla, Emmi Venna, Alex Rosa, Karon Jonson, Ann-Christin Berg Kongsness, Agnes Due, Gry Tingskog, Simone Bang Jørgensen, Emil Krog,John Andrew, Per Huttner, Carima Neusser and Stine Frandsen.
Partners and visits include Wooloo, Human Hotel, Medical Museion and Danseatelier.
The project is supported by Stockholm stad, Nordic Culture Fund and 1/17 Volt at Nordic Culture Point.