» MORE EYES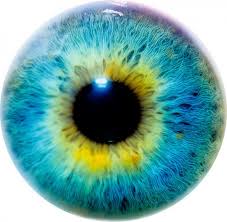 A Collective Speculative Research Journey.
Choreographer Carima Neusser and Swedish artist Per Hüttner organize public events in Mexico City, Los Angeles and Sao Paulo. The events bring together participants from visual art, choreography and neuroscience and are open to the public.
The events are collective, speculative and investigate into what the every day of human life would be like if our bodies were equipped with more eyes than the two we have. What would that mean for human anatomy, the body's movements, our philosophy, technology, fashion and art? They also look into how technology can offer eyes to see and embody experiences that were previously out of reach for us – an exploration that mankind has engaged in since the time of first telescope and microscope and that continues where man can carry out surgery via the internet and control rovers on Mars from earth.
Biblioteca Vasconcelos, Mexico City 2018: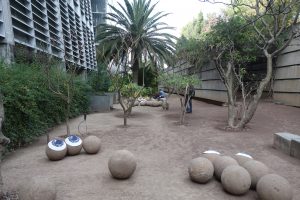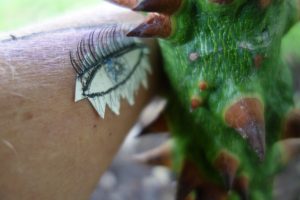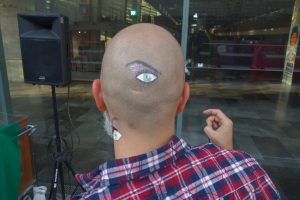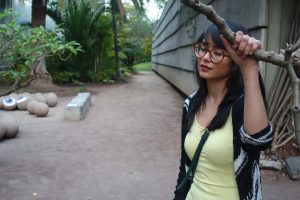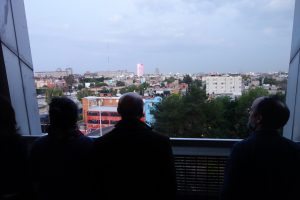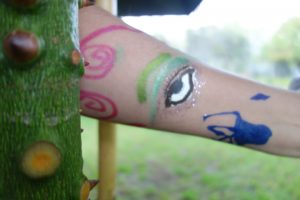 Torrance Art Museum, Los Angeles 2018: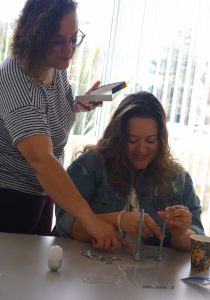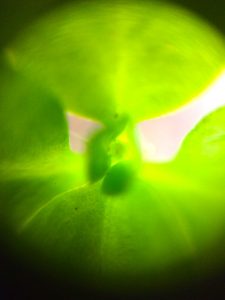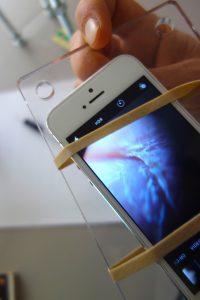 OC Oswaldo de Andrade, Sao Paulo 2018: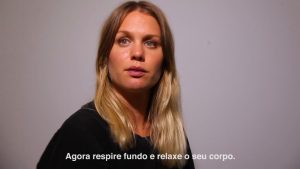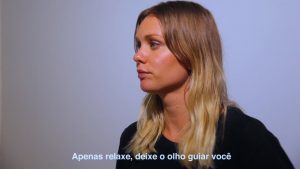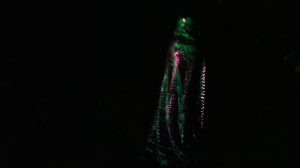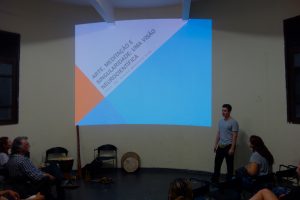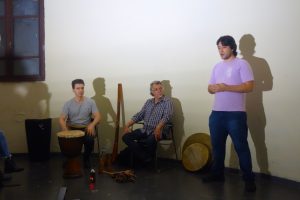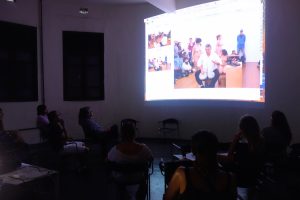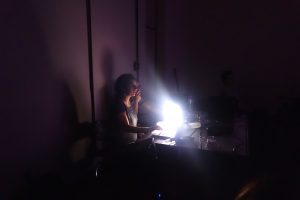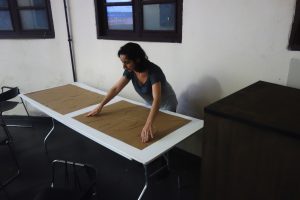 Partners:
– Federal University of Sao Paulo – Sao Paulo
– Casa do Povo, Sao Paulo
– Bilioteca Vasconcelos., Mexico City
– CICO, Mexico City
– Torrance Art Museum, Torrance, CA
– Winslow Garage, Los Angeles, CA
The project is funded by Helge Ax:son Johnsons stiftelse, Stockholm stad and the Swedish Arts Council.