» AQUA VIVA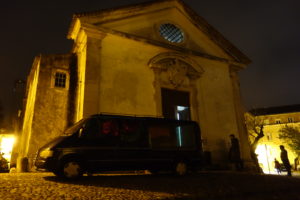 AQUA VIVA
In her 1973 novel, Água Viva, the Brazilian author Clarice Lispector presents us with metaphysical reflections of the most spellbinding nature. It embodies the power of artists to speak to us from beyond the grave through their surviving works. By reading their creations we can become surprisingly intimate with artists whose physical bodies are long dead. We can reflect on how some aspects of life are timeless: such as our fascination with and fear of death. We become conscious that our lives are played out in the paradoxical tension between continuity and discontinuity. The performance is a reflection about this strange form of communication, drawing upon many of the temporal, musical, and metaphysical themes found in Água Viva.
" I don't know what I'm writing about: I am obscure to myself. I only had initially a lunar and lucid vision, and so I plucked for myself the instant before it died and perpetually dies. This is not a message of ideas that I am transmitting to you but an instinctive ecstasy of whatever is hidden in nature and that I foretell. And this is a feast of words. I write in signs that are more a gesture than voice. All this is what I got used to painting, delving into the intimate nature of things. But now the time to stop painting has come in order to remake myself, I remake myself in these lines. I have a voice. As I throw myself into the line of mydrawing, this is an exercise in life without planning. The world has no visible order and all I have is the order of my breath. I let myself happen."
Clarice Lispector, from Aqua Viva
Concept: Per Hüttner.
Choreography and performance: Carima Neusser.
Soundscape: Garcia da Selva.
Production: Vision Forum and Gremio Caldense.
Performance:
Igreja do Espírito Santo, Caldas da Rainha, Portugal, September, 2019.
With support of: The Swedish Arts Grants Committee.